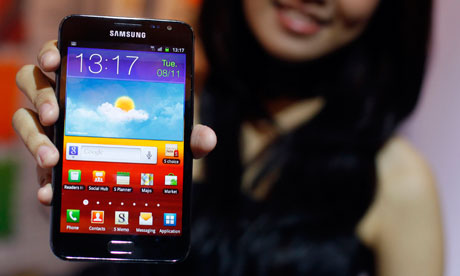 BT is claiming billions of dollars of damages from Google in a lawsuit filed in the US that says the Android mobile operating system infringes a number of its key patents. The lawsuit, filed in Delaware, relates to six patents mostly from the 1990s, which BT says are infringed by the Google Maps, Google Music, location-based advertising and Android Market products on Android. BT was one of the original providers of mobile phone services with the Cellnet joint venture in the UK in the 1980s.
If successful, Google or mobile handset makers could have to pay BT royalties on each Android handset in use and which they produce. Android is the most successful smartphone platform in the world, with its handsets accounting for more than 40% of sales, equating to more than 40m produced every quarter. Google recently said more than 500,000 Android devices are activated every day.
BT's move – which could be repeated in mainland Europe – means Google is fending off lawsuits against Android from six publicly traded companies, according to Florian Müller, an independent expert who follows international patent litigation. BT joins Apple, Oracle, Microsoft, eBay and Gemalto, a digital security company.
Full Story Via The Guardian